In September we viewed this chart showing the price surge that Byron Bay 2481 had between 2014 to 2017. Shire-wide was just as intense, with a 72% increase in just 5 years from an average price of $530,000 in 2014 to $910,000 in 2018.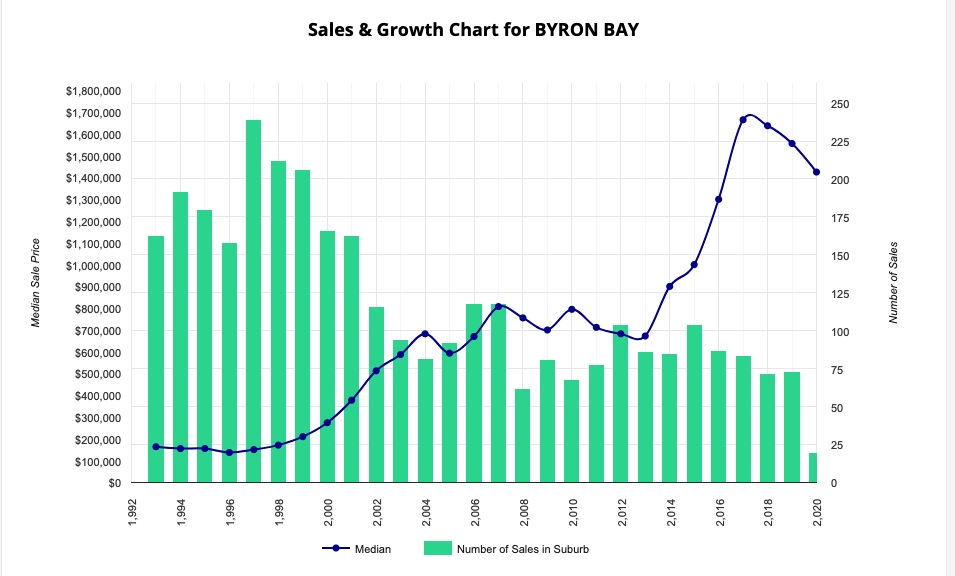 Since 2017 there has been a downturn in 2481, but as suspected, prices have surged in the latter half of this year. some notable record breakers are in Wategos Beach as mentioned in the video.
Part of what is driving this surge is an influx of wealthy buyers who are willing to pay far over the normal market value, even for luxury properties. Unfortunately, this also carries through for properties under $1.5 million making them a very rare find.