Sales of luxury homes have hit an all-time high in 2021 and are expected to keep going into 2022.  The Ray White Group released a survey showing the locations of where these luxury home sales were occurring.
Luxury homes are apparently $10 mil and over and there have been 769 of them this year. Not surprisingly, most of them (72 per cent) are in Sydney with the city also seeing the biggest increase since 2016. More surprising is Brisbane where there has been a doubling of $10 million-plus sales over the same time period.
However, the chart and stats left out Byron Shire completely. So that made me go and do my own research to find that in the attached list Byron would sit about 7th with 13 sales over $10 mil in the 20/21 financial year. There were actually 18 sales over $10 mil but 5 of them were commercial property.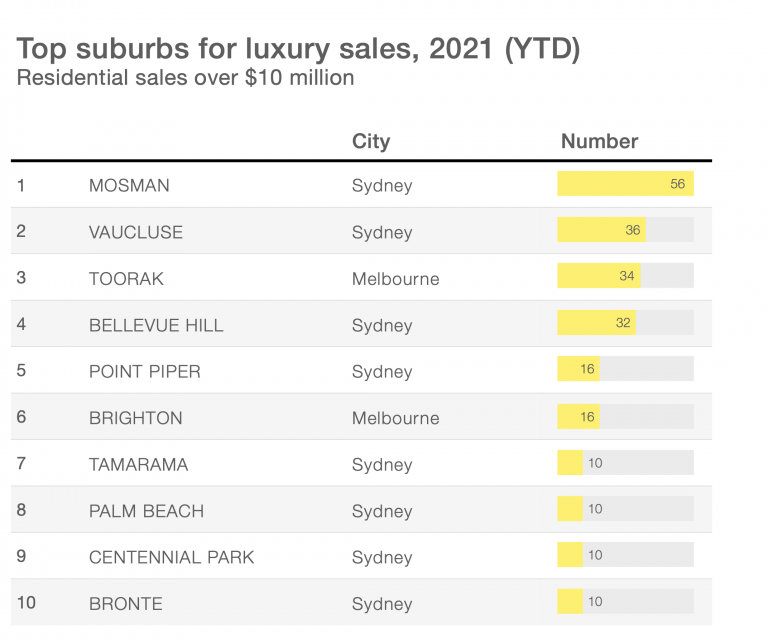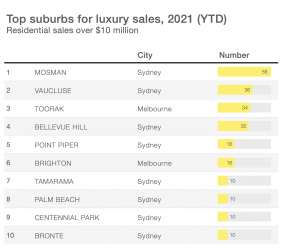 Byron's most expensive house sale is still 35 Marine Parade, Wategos Beach (pictured) which sold for $22 mil in October. In November, 4,230 M2 of vacant land on the corner of Brownell Drive and Julian Place sold for $24,740,678. It was purchased by Antony Catalano, owner of the Rae's on Wategos and ex Domain boss. Watch out for a commercial DA to hit council soon.
The time to buy in Byron was the 50's.