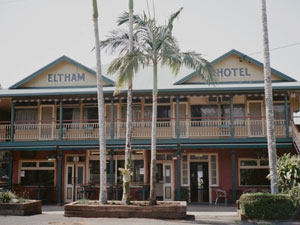 Eltham Pub Gets a Makeover
Ready to host a Post-COVID breakout is the beautiful old Eltham pub. Local travel influencer from The Vista, Julia Ashwood, and builder husband, has done a major reno on the 100-year-old building. It is open now with COVID limitation but could be well worth a visit. Each of the guest rooms are modeled using the stories and imagery of the local ladies from the past – with a bit of romance spice to liven it up.
But please don't do this to the Biliundudgel Pub. The Billi should be kept forever in its ramshackle old-world charm. It's a bit of our past we should keep reminding us of how it once was.