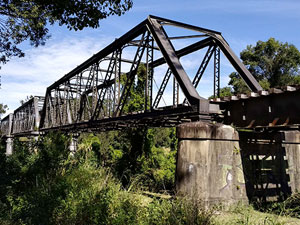 Michie's Mad Mission
Local Byron resident David Michie is on a mad mission. He is clearing the railway line by hand and is happy to get help. He has done a few kilometres already and is posting pics as he goes on his FaceBook page. This is also a great page to keep a track of what is going on in Byron. David has been a part of the Byron Masterplan group.
If you are a supporter of the Rail Trail, also linked below is the petition to NSW parliament to extend the Rail TRail from Bentley to Eltham. It only takes 30 seconds.