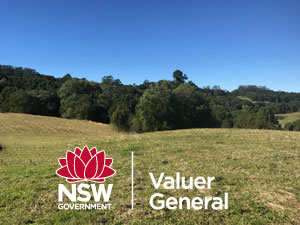 NSW Biennial Land Valuations 2020
The NSW Valuer-General just released the latest official land values. The office of State Revenue follows the property price trends. Every two years, this government department releases the land valuations on what landowners (who own more than their own owner-occupied properties) have to pay land tax.
Residential land values increased by 4.4% over the year, nationally. This compared with a 14.1 percent rise in the previous year. Land values are for the value of the land only, as of 1 July 2018. Rural NSW land values increased overall by 14.3% due to continued demand. One of the biggest increases was in Ku-Ring-Gai local government area where residential land values increased by 22.5%, as well as mixed-use premises along the Pacific Highway (45.8%). The Sydney Eastern Suburbs region saw its strongest increases in the local government areas of North Sydney and Mosman, which showed 14.4% and 11.2% increases respectively.