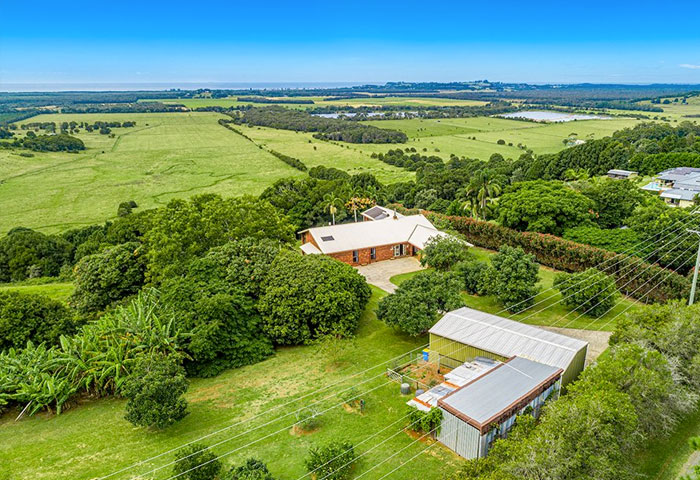 46 Carney Place, Knockrow
There is currently a big appetite for homes with renovation potential in a good location. 46 Carney Place, Knockrow ticks those boxes but needs quite a bit of work. It is a large 2 story traditional brick home but the site is nearly 4 hectares of land with spectacular coastal views.
It has 4 bedrooms with unique timber floors and ceilings, a built-in bar, a games room, and cellar. The separate shed area has enough space for 3 cars which is an addition to the 2 car garage. Braden Walters from Belle Property is aiming for high 3s for this property, which I think is a bit steep but anything is possible in this market. .