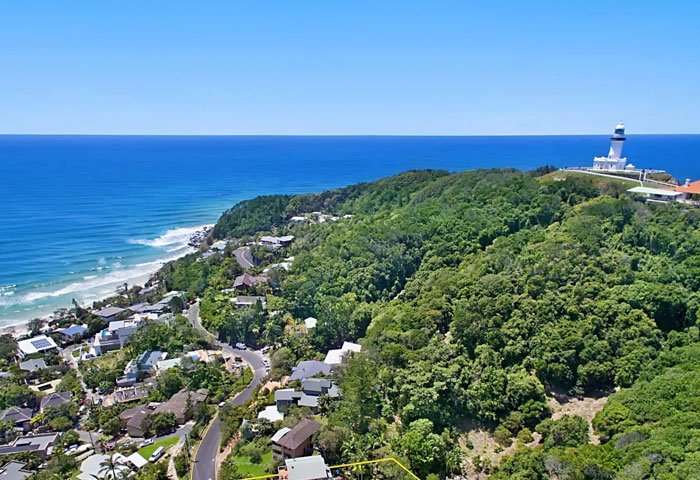 Australia's Most Easterly Shit Fight
A previous BPS newsletter mentioned how a number of old houses on the eastern end of Brownell Drive, Wategos Beach were about to be pulled down to make way for multi-millionaire beach shacks. The plans for one of them has already hit the courts and some locals have not been so chilled out and going with the flow.
Scott Andrew Didier runs a company with the questionable name of Trump Investments. He bought the first house on the eastern end of Brownell Drive for around $5 mil and then submitted a DA to the council. That was the start of the most easterly shit fight.  The small enclave of only 84 lots has witnessed squabbling millionaires before, and will again, now that many some of the better homes are being priced at $20 mil plus.
The view is the money shot. Wategos is one of the few north-facing beaches on Australia's east coast and a restricted view will seriously deduct value. The neighbours won on this one and Mr Didier was trumped and forced to take off a whole floor of the mega-mansion.
Council documents showed the property would have been three-storeys high with a four-vehicle stacked garage that included a lift. It also included a sauna, pool, powder room and several balconies. Mr Didier also owns the Beach Suites in Bay Lane, Byron which he purchased in 2018.