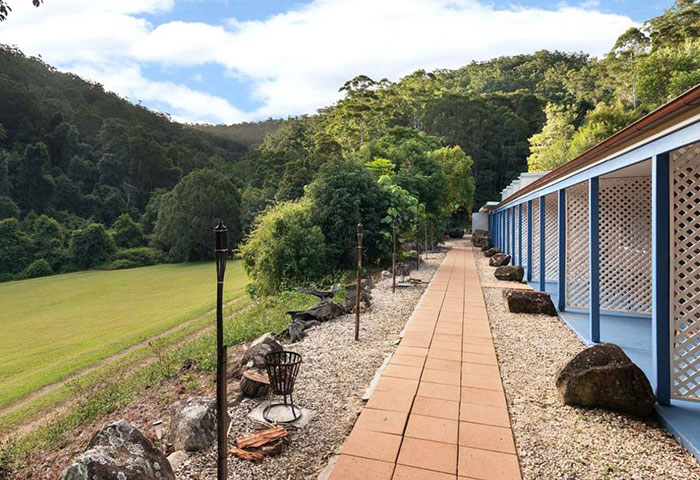 Pete Evans Buys Retreat
Anti-vaxxer-in-Chief Pete Evans has purchased the Mout Warning Forest Hideaway. Evan's company Healthy Everyday Pty Ltd has spent $1 million on a Byrrill Creek property, which about 66km northwest of Byron Bay.  The ex-celebrity chef currently runs a healing clinic at Habitat in Byron.
The recent accommodation acquisition is not far from the Pottsville retreat that Evans and wife Nicola Robinson have called home since moving from Sydney's Malabar after their house sold for $3.36 million last September.
His whisper-quiet 8ha property acquisition comes with a three-bedroom home plus tourism venture, with eight self-contained studio apartments. There's a saltwater pool, which comes with a small macadamia plantation, along with crops of bush lemon and guava. The sales agent was Janis Perkins from Real Estate of Distinction.