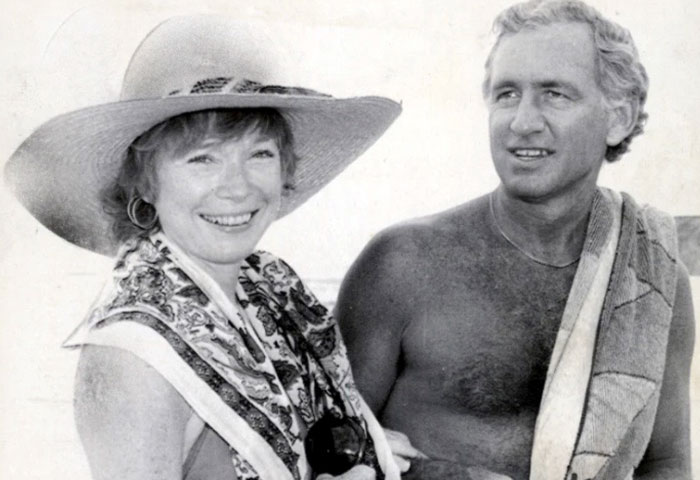 Shirl and Andy's Beach Shack
With the recent death of liberal politician Andrew Peacock, I was reminded of a little love shack down at Broken Head. Mr Peacock lost the Liberal leadership to John Howard who lost the election to Bob Hawke. Lucky, as any ornithologist would know, a Hawke will always beat a Peacock in a fight.
After leaving politics he became ambassador to the USA and had a relationship with Shirley McLaine. Around this time, in the early 80s, Ms McLaine purchased a very unique property on 7 Mile Beach Road, Broken Head. The house was very run down but sat on a ridgeline over Brays Beach with coastal views to north and south. She decided to not hold it for long after realising the limited potential for rebuilding due to the national park restrictions.  We were close to having another celebrity couple here, even before Hoges and Linda, Strop and Delvene.