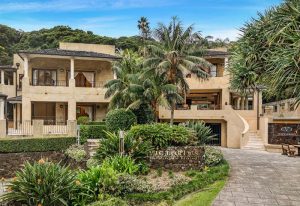 Victorias On Wategos 4 Sale
1- Marine Parade is the latest big-money property for sale in Wategos beach. It is the only other hotel besides Rae's in the exclusive enclave. "Victoria's Byron Bay" is a destination guesthouse, comprised of 11 bedrooms, and over 10 suites and spread over two blocks.
It is being marketed by Travis Lipsuch from Byron Beach Real Estate. It is expected to sell "way above" the previous top sales in Wategos being Raes and 32 Marine Parade which were $20 mil plus. A price estimate of $35 mil has been rumoured.